ACCESS INTO SEA PINES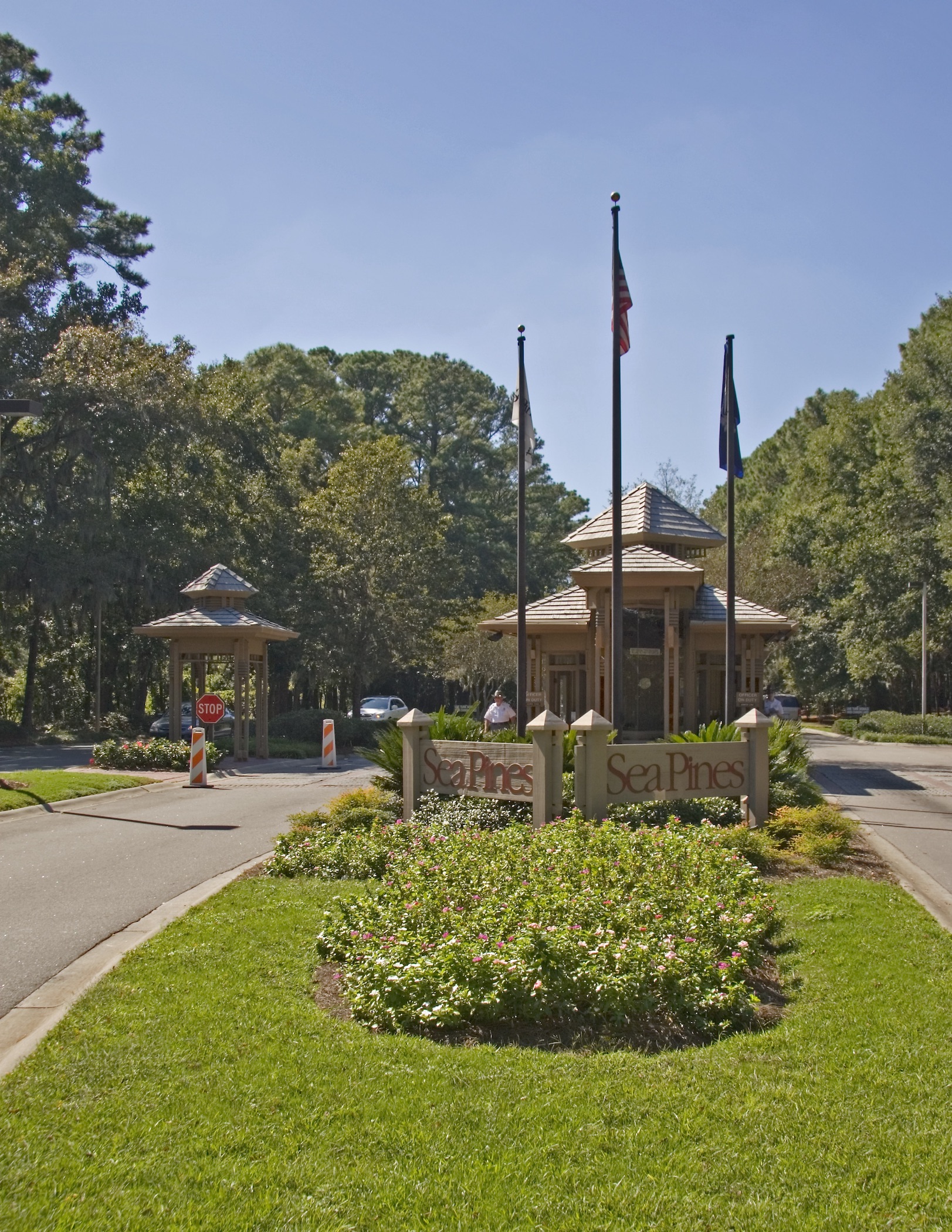 Often times we hear the question: "Why do I have to pay to enter Sea Pines and visit South Beach?" There's an easy answer – the $9 fee per automobile (cash only) goes into the general operating fund of The Sea Pines Community Services Association and represents a significant contribution to the general operation and upkeep of Sea Pines. Here is a brief history of Sea Pines and the gate fee:.
Sea Pines is a private community located at the south end of Hilton Head Island. Sea Pines was founded in 1956 by Charles Fraser. Fraser envisioned Sea Pines as the coexistence of commercial and business operations alongside residential and vacation homes. Sea Pines Plantation, as it was originally conceived, offered homes that blended with & complimented their natural surroundings. These homes were situated around commercial enterprises such as marinas, golf courses, tennis courts, & swimming pools along with shopping and dining venues. By design, Mr. Fraser incorporated Sea Pines as a private community in charge of all operations of the infrastructure. His new community was self-sufficient and did not receive the benefit of public funds or tax dollars. The roadways, the security force, grounds maintenance, etc. were (and still are) funded by residential & commercial property owner assessments and contributions. Additionally, a security gate was erected at both entrances and visitors would be charged a fee for their vehicles to enter Sea Pines.
Today, gate fee dollars are earmarked for the operation of the community and help to fund items such as the maintenance of the roadways, the security force and the trolley operations. So, as you drive through Sea Pines, please enjoy our unique community and know that the gate fee helps keep Sea Pines safe and beautiful. Thank you for visiting!